Steffi's Graff - Beer/Cider Hybrid - 4.8%ABV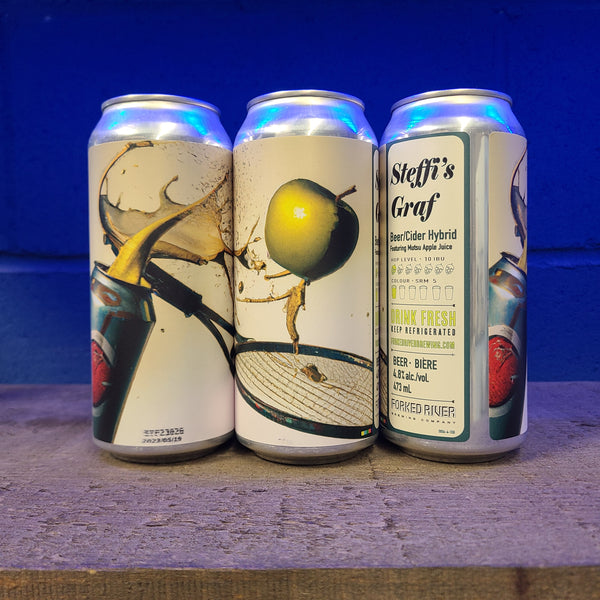 And now for something a little different!  A Graff is defined as a blend of cider and beer.  So we took 1/2 Mutsu applejuice from Heeman's and blended it with a our Capital Blonde base recipe to make this cider beer hybrid.
Light with a tart apple aroma and flavours, blended with the light malt and crackery base beer make this a refreshing summer beer.  A fun one to be enjoyed outside with friends!