Smashing Watermelons- 3.4%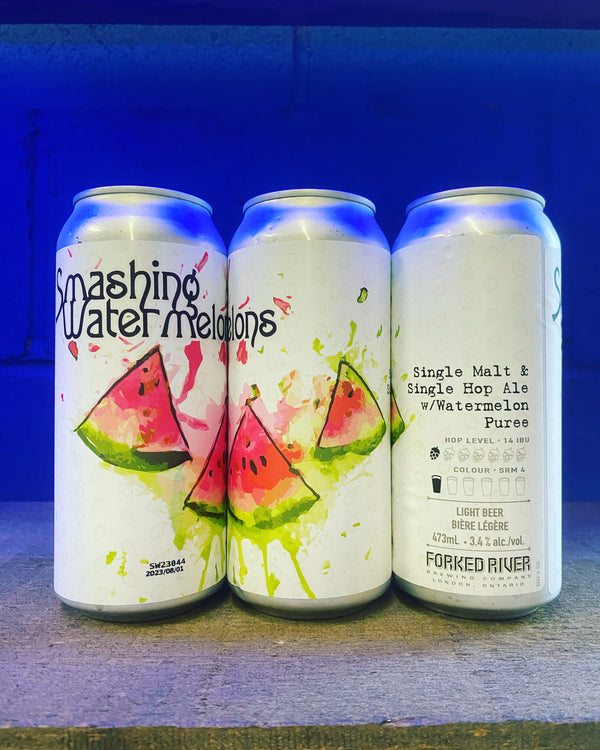 Introducing Smashing Watermelons 
This single malt, single hop ale uses two whole drums of watermelon purée to give you that sweet summer feeling. A perfect combination of the rinds bitterness and flesh' sweetness leaves your mouth wanting more. Light in colour and alcohol, this 3.4% crusher is now available in cans and on tap.
Must be kept refrigerated and best drank fresh. This is one you do not want to sit on.
3.4%- 14IBU